Pre-School Gymnastics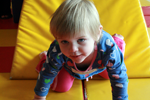 Gym Joeys are our Classes for age 3-4 pre-school children. For those age 1-6 we also have drop-in unstructured Gym Joeys Play sessions, see below: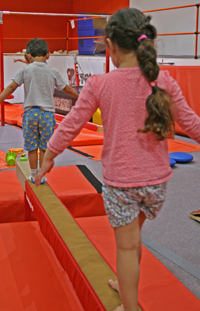 Classes (3 Years - School Age)
We offer a taster session for our Gym Joeys classes. Nothing to pay until you sign up.
The children warm up for the session through the use of games that stimulate the body and imagination. A more technical class dealing with body shapes, good jumping and landing and other techniques intended to provide a solid foundation for the next steps of gymnastics.
Fees are payable on a termly basis and all gymnasts will require British Gymnastics membership after their first session. See Here.
Monday 9:30 - 10:15am - Followed by Gym Joeys Play
Thursday 1:30 - 2:15pm
Friday 9:30 - 10:15am - Followed by Gym Joeys Play
Gym Joeys Play (age 1-6)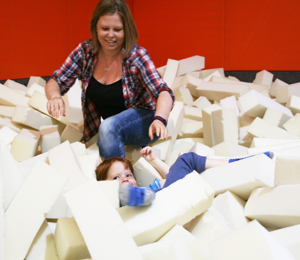 1 1/2 hours of of climbing, balancing, crawling, jumping, bouncing and rolling on our gym and play equipment. Classes are £4 pay as you go, 6 for 5 loyalty cards are available. British Gymnastics membership is NOT required.
This is a accompanied play session, therefore your child should always be supervised by a responsible adult and our dress code still applies.
Monday 10:30 - 12:00
Friday 10:30 - 12:00