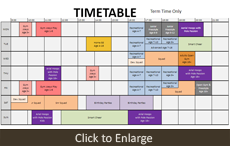 Classes

Pre-School


Recreational


Freestyle


Adults & Seniors


Disabilities


Squad
Important Info.

British Gymnastics Membership

Privacy Policy
MS Word Downloads

Our Terms and Conditions


Codes of Conduct for Coaches


Codes of Conduct for Parents


Codes of Conduct for Participants


Disciplinary Procedures


Complaints & Grievances


Freestyle House Rules
FAQ
Do you have a waiting list?
Yes, most of our classes are on waiting list. Depending on the class waiting times can be up to a couple of terms. To register for our waiting list click here.
How do I join?
It is important that anyone participating is going to enjoy it so firstly we recommend you come along for a taster session*, but please get in touch first to book as most of our classes are on waiting list.

*does not include Adults, Open Gym, Freestyle or Gym Joeys Play
Do I need British Gymnastics Membership?
YES! All participants (except parent supervised Gym Play) require British Gymnastics membership for insurance purposes, we will not allow participation without it following your first session. You need to purchase it via the British Gymnastics website. See Here.
How do you charge and how can I pay?
All classes (except Open Gym, Open Freestyle, Gym Joeys Play and Adults) are charged termly, if you join part way through the term your fee will be worked out on a pro-rata basis. Payment is online or by cash, cheque or card at the desk.
What are your terms and conditions?
Due to very high demand for places at present, and the need to manage the overheads involved with running the club, we feel it is necessary to clarify our policy regarding payments.



| | |
| --- | --- |
| | No places in any group are secured without FULL payment for the term. If your child has enjoyed their taster and they wish to take up their place you will need to pay as soon as possible – we will work on the assumption that they are not joining until we receive payment and so may invite other children in for tasters. |
| | We cannot accept partial payments or rolling credits for termly-payment sessions. |
| | If your or your child decides they no longer wish to continue attending after payment has been made, we will be happy to offer a credit note for a sibling or for the child to return at a later date, but we cannot issue a refund. This is in accordance with your statutory rights. |
| | If your child fails to attend for four consecutive weeks with no explanation we will consider them to have left. This will result in your child's place being forfeited and offered to the waiting list with no refund being given. |
| | If we have to dismiss your child from the club due to disciplinary reasons no refund will be given. Regis Gymnastics will only take this action in accordance with our disciplinary policy. |


In cases of prolonged illness or injury, financial hardship or other reason why payment or attendance becomes difficult, please contact us as soon as possible as we may be able to help or refer you to our Social Bursary Scheme.
What should I / my child wear?
Suitable clothing such as shorts or leggings and t-shirt, a leotard or tracksuit, feet should be bare (but bring socks for trampoline if using). Please do not wear jeans, belts or anything with buckles or bits that may catch. Long hair should be tied back.
What about jewellery?
We strictly adhere to British Gymnastics' policy of no jewellery, including watches and friendship bracelets, as they can cause a risk to both gymnast and coach. In cases of new piercings (first 6 weeks) we will make an exception, but the area must be well taped and participation is at own risk, after this period piercings must be removed.
Can I take photographs and video?
For child protection reasons any form of recording is strictly prohibited during classes. Filming and photography are allowed during our Gym Joeys Play and Freestyle sessions, but please make sure only your child is in shot. If we see any recording taking place we may ask to check any photos and video and request they be deleted/destroyed if they are not suitable and reserve the right to confiscate any recording equipment.
Is it dangerous?
Gymnastics in all its forms is inherently dangerous, this is why every participant (except Gym Joeys Play) requires British Gymnastics membership. It is important for everyone to follow the coaches instructions at all times and adhere to our codes of conduct.
What insurance do you have?
We have £10m Public Liability Insurance with British Gymnastics and Sports Coach UK. All instructors are British Gymnastics members. In addition we require all our participants (except Gym Joeys Play) to have British Gymnastics membership which provides excellent personal injury insurance. See Here.
Are you CRB / DBS checked?
CRB has been replaced by the Disclosure and Barring Service. All qualified members of staff are subject to Enhanced checks every 3 years and complete regular Safeguarding and Protecting Children training certificated by Sport England.
What should I do if I have a Child Protection concern?
Raise it immediately with a member of staff or our qualified and independent Welfare Officer.