British Gymnastics Membership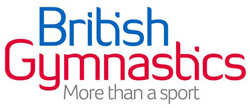 VERY IMPORTANT
British Gymnastics Membership
British Gymnastics Membership runs from September to September and is required by ALL participants (except parent supervised Gym Play). Details of the membership package and its benefits can be found here.
British Gymnastics Memberships must be purchased by YOU via the British gymnastics website rather than through the club. This needs to be done after your first session.
Purchase your membership at: www.british-gymnastics.org/membership
Once you have purchased your membership we will be notified and mark it on our registers.
IMPORTANT: Following your first session, we CANNOT allow anyone to participate if they do not have valid membership, even if you have paid your class fees, so please make sure this has been done.